Cover Perfection Magic Concealer™
With the Cover Perfection Magic Concealer™ you can easily hide any imperfection!
Even in thin layers, the Cover Perfection Magic Concealer™ is the perfect corrector for dark under-eye, unpleasant spots and skin blemishes. It completely covers rosacea, spider veins, acne, loss of pigmentation, post surgical bruising, tattoos, etc.
It may be used on the entire face or body for color correction, darkening or lightening the skin tones, and ensuring ideal balance. It is widely used as a professional make-up for photo or film shoots, modeling and for festive occasions. The Cover Perfection Magic Concealer™ provides perfect coverage for every shade!
Full coverage concealer with perfect matte finish for all skin types and shades.
Ideal for spot concealing, lightening dark circles under the eyes and hiding imperfections.
Creamy, blend-able formula won't flake or crease, remaining smooth and supple.
Hypoallergenic (no skin irritation), waterproof, sweat proof and long lasting.
Ships from Texas, United States. 🇺🇸
Net weight 0.88 fl oz / 25g
WATER, GLYCERIN, CAPRYLIC/CAPRIC TRIGLYCERIDE, ETHYLHEXYL PALMITATE, CYCLOPENTASILOXANE, METHYLPARABEN, ISODODECANE, POLYGLYCERYL-2 DIOLEATE, GLYCERYL ISOSTEARATE, TITANIUM DIOXIDE, TALC, MAGNESIUM SULFATE, SODIUM CHLORIDE, BHT, IRON OXIDE (CI77491,CI77492,CI77499)
What are people saying about Cover Perfection Magic Concealer™?
Customer Reviews
04/26/2020
Linda S.
United States
Love this concealer!!!
This is without a doubt the best concealer I have found and believe me I've tried a bunch!!!! I'm 73 and spent lots of time in the sun when I was younger. This covers the sun spots all up and lasts all day! Sometimes I use it alone other times I mix it with make-up!! Absolutely love it..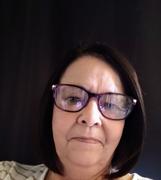 04/11/2020
Amy M.
United States
03/07/2020
Karen
United States
love Omnie!!
I love this product. Its so blendable I use it as my everyday foundation. It stays on all day and doesnt cake on your skin or settle into fine lines. I dont know if its just me but using this everyday along with my skin care routine my skin looks younger and fresh all day in winter or summer. Im 48 and loving my skin..thank you OMNIE❤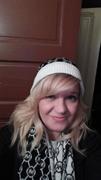 02/23/2020
Rachel H.
United States
Lives up to the hype
I usually regret making impulse beauty purchases that claim they can work wonders, but this product worked exactly as described. I have extremely fair combination skin, struggling with clogged pores, fine lines, sensitivity to products, and dry flakiness in the winter. I always have trouble finding a foundation that will cover redness from mild rosacea without looking too caked on. A small amount of this concealer covered the redness and set perfectly with little need for powder. It feels light on my skin and is barely visible, and doesn't transfer to my clothes. Provides perfect coverage but looks natural and stays put all day. It did not clog my pores. This will be my new daily foundation. Thank you so much!
02/09/2020
Rou A.
United States
02/05/2020
GiGi S.
United States
SP
10/06/2019
Stacey P.
United States
I was amazed!
This stuff can seriously hide ANYTHING and it so simple to apply. I was concerned about the color I chose, but thankfully, I guess right! I used it the other night, applied an all over powder bronzer over it and I looked years younger - seriously!
10/04/2019
Sandra M.
United States
Very Good coverage
I have a large scar on my right cheek o my face due to a car accident. This concealer matched very well (custard) and along with my foundation and setting powder my scar was almost gone. I have had it for over 30 years and have used many products. This one is one of the best for overall coverage. Thank you Omnie!